5 tags
BBC News - Working gun made with 3D printer →
This quote gets it: "What we know is that technology proceeds much more quickly than we expect it to."
5 tags
Iron Man 3 Has Second Highest Opening of All Time... →
I know I went. And would have went again actually.
3 tags
4 tags
First Look at Trailer Footage for Ender's Game |... →
I've been reading the book. Perhaps I'll finish it off this weekend while traveling.
6 tags
Introducing Trello Business Class! | Trello Blog →
Now there's a commercial subscription option for Trello. I love using Trello myself and thought something like this might be in the works. The Google Apps integration looks pretty nice.
4 tags
Joel Burgess: Skyrim's Modular Level Design - GDC... →
Fantastic behind–the-scenes look at level building in games generally and in Skyrim specifically. Makes me want to play Skyrim again, too. (Via @LivelyIvy)
4 tags
4 tags
All I Could Ask For - ESPN →
Writing is hard and lonely. Great article about that and about a book written for a good cause.
6 tags
The Disruptors 2013 - Forbes →
Who are the people shaking up their fields most dramatically? To answer that question, we sifted through hundreds of names in scores of categories to come up with a dozen disruptors less content to improve the status quo than to blow it up. Congrats to Mark for making the list. And deservedly so, I say! His photo is even used in the article tease across Forbes' site. Nice!
4 tags
6 tags
Check out Sqwiggle →
Someone at work shared a link to a tech crunch article on Sqwiggle. I've played with G+ hangouts for an all-day work space kind of thing before. It has pros and cons, which Sqwiggle seems to address. I wonder if it can be left running as I'm in and out of virtual meetings on G+ all day?
6 tags
4 tags
Gamasutra: Wii-U Woes →
Here's a nice piece on why the Wii-U isn't selling. Seems spot on to me.
4 tags
3 tags
Ubuntu Touch beats Firefox OS to win best of MWC... →
So proud! Ubuntu Touch continues to get rave reviews coming out of Mobile World Congress 2013.
4 tags
4 tags
5 tags
CNet: Ubuntu Touch OS impresses →
A favorable and indepth review of Ubuntu on phones and tablets.
4 tags
3 tags
...When the group gets ahead of the tank
dcuoreactions:
5 tags
6 tags
1 tag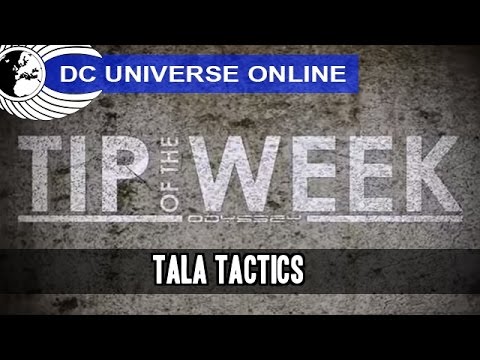 4 tags
6 tags
Wonder Woman in the Scythian Style →
A friend posted this on Facebook. A unique take on a classic hero. Weird how much Wonder Woman is coming up this week for me, from so many different sources.
3 tags
5 tags
5 tags
4 tags
Washington Post: Redskins Seasons Ends In Ugly... →
After the Redskins jumped up 14-0, I was buying them all the way to the Superbowl. Then, Seattle's defense finally kicked in and RG3's knee kicked out. Ugly as can be, as this Washington Post article outlines.
6 tags
6 tags
Jelmer on Bazaar-NG: 7 years of hacking →
Loved reading this. Jelmer offers some thoughtful insight into the last 7 years of bzr development.
6 tags
6 tags
4 tags
Inc: The Return of Writing →
As a guy in tech with an English degree, I really appreciate this article. I agree completely and find this to be true at Canonical. Good writing is common among great people, even if the field itself is technology. I've also always thought my English degree was a great asset as I've grown in responsibility in software development. I'm comfortable communicating in both written...
6 tags
PC World: Glitch's graceful exit →
MMOs shutdown all the time. But it's also something we have to deal with in any tech field. Sometimes things you build work and sometimes they don't, and then you have to figure out what to do with the site or tech when you move on to something else. This article outlines what Glitch did so well in it's shutdown, but these ideas could apply well for any of us. Approaches like...
3 tags
7 tags
The future of Ubuntu revealed: Linux Format meets... →
Linux Format has a nice interview up with Jane, our CEO at Canonical. Nothing new here for people who work at Canonical but it's a nice window into the company for others.
5 tags
6 tags
Will Digital Comics Ever Replace Print?
I was watching some CBR TV videos today and was struck by something in this video of Marvel's Editor-in-Chief Axel Alonso. Axel states that while digital comics sales are booming, he doesn't see print comics ever being completely replaced by digital. This seems like someone living too close to print comics to see reality clearly. Yes, I know both digital and print have had booming...
6 tags
5 tags
Watch
I know I keep going on about All-New X-Men. Check out this MTV Geek video on the series for moe.
6 tags
4 tags